NEW!!! Motor Magnet Zapper
ThirdEye is pleased to announce our latest product, a motor magnet zapper. Click here for details.
Exciting news!
ThirdEye is pleased to announce that, effective immediately, ThirdEye Technologies 1/24th products are now exclusively available from ERI Associates!
Contact your local track and let them know that our products are now available from ERI as our sole distributor.


ERI can be contacted at: http://www.eriracing.com/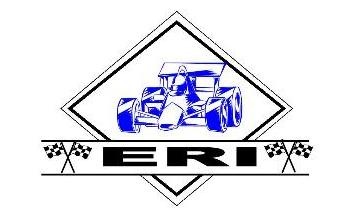 Thirdeye Has a New Address!!!

Please note that our shipping address has changed!

As always, please contact us via our CONTACT page before shipping any items to us.

Updates/Add-on options to existing products. Contact 3rd Eye for installation/conversion.

Add a meter to your existing FET!

Available for older FET2 without meter = $40.00.

FET1-2 conversion units = add $10.00

The Best Slotcar Controller Just Got Better!


What is E-Wire Technology ? It is an electronically simulated wire choke, not a voltage reduction choke as on other Third Eye controllers.

Get More Information on the FET2 E-Wire Electronic Slotcar Controller Here

Convert your FET1 with the Redfox Handle/Trigger to a FET2 the new Parma Handle/Trigger design with improved controls. The "Jethro Package" update is included in the conversion. Feels better, works better, more reliable. Note - handles are not interchangeable.

New "Large Barrel Throttle Resistor" -- improves throttle response, smoother/ quieter trigger action, and partially coated for more reliability. "Improved Brake Adjustability" -- Provides considerable control in the low to medium range of braking (brakes can be dialed in easier).
No Choke FET Model, Good Thru Group 12 Motors. Features Parma Handle, Selectable Throtle Curve Switches, FET Brakes.
---
3rd Eye is proud to sponsor the following Racers:
Fred Hood
George Russell
Justin Colvin
Herman James
Paolo Trigilio
Paolo Trigilio
2011 ISRA Worlds Winner Using a 3rd Eye Controller
---
Third Eye world class Slotcar Controllers have been winning races from coast to coast at sanctioned national events, in every class from beginner to Pro, Falcon thru Group 7 Wing Cars.
Third Eye's unique and innovative Slot Car Controller designs include:

Fully Electronic Design
Reverse Polarity Protection (no fuses to replace)
Smooth throttle control using 3rd Eye's exclusive slotcar throttle design with over 150 bands,
Fully electronic Brakes that stop faster
Parma Handle and Trigger
Easy to use controls using all clockwise (electronics) rotation convention
Neat/clean/attractive/professional looking design
There are also many options and add-ons available, including: built in Track Volt meter, Remote/Manual or Electronic Choke, Track power LED. The list goes on and on!